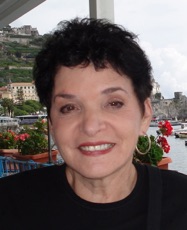 December 26, 2012
"Amour"… About Love and the End of Life – I think a lot about "love," even when it's not the holidays. I read a about relationships and seek out movies about people who care about each other. You'd probably agree that this is a good thing for the "love-doctor" to do.
So, not surprisingly, I saw "Amour," the new film, in French, by Austrian filmmaker, Michael Haneke.
The jury's out but I think I'm glad I saw it.
"Amour" is a wonderful, beautiful, compassionate, sad and incredibly difficult-to-watch story about the end of life and about love.
The "love" part compelled me to write this.
Georges and his wife, Anne, are in their eighties. They are cultured, cultivated, classy, retired music teachers who still flirt with one another and live in enviable style. Then she has a stroke. And then another. What follows is so painful to watch because it is painful to live in real life. Most of us know all about some version of this story; some of us more than others.
Georges and Ann truly love each other, in what seems at first glance to be a "co-dependent" way.
What does it mean to be "co-dependent"? The word usually has a negative vibe. If, for example, your plane is about to go down and somebody else's life flashes in front of your eyes, it would be safe to say, you are "co-dependent."
The softer side of co-dependence, though, has to do with filling in the psychological and physical blanks for someone who really can't do whatever it is, for themselves. This isn't really co-dependence, even when it looks like it.
I think "interdependence" is a better word to describe the end-of-life relationship of these two people. The fictional Georges was an expert.
He makes a promise to his wife to care for her at home until she dies. This turns out to be a hard pledge to keep, even for him. Not perfect and not quite a saint, he slaps her, in frustration, when she refuses water or nourishment.
I cringed and I understood.
As she continues to retreat further into a shadow of her former self, he tries to ease her confusion with familiar childhood music. This people were retired musicians, after all.
Would you be able to rise to this challenge? What would you do?
"Armour," the movie, was wonderful. Riveting. I never want to see it again.
---
Email Dr. Linda