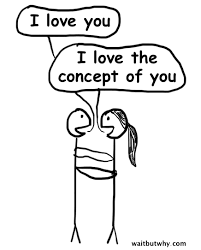 IT DOESN'T MATTER WHO YOU MARRY, according to philosopher Alain de Botton.
 "If you like them at the beginning, you probably won't like them at the end. And if you start off hating them, there's always the chance you'll end up thinking they're all right."
IS HE A CYNIC? AN ANTI-ROMANCE KIND OF GUY? IS HE RIGHT?
 Most of you agreed with him. I'm on the fence.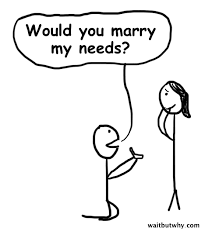 His premise reminded of Groucho funny line, "I refuse to join any club which would have me for a member."
 In other words, if you have enough bad taste to choose me as a partner, why would I possibly want you?
 He reminds us that nobody… even you… is perfect.
There are those like Comedienne RITA RUDNER, who say they love being married. "It's so great to find one special person you want to annoy for the rest of your life." We laugh at the truth in her humor.
 But DE BOTTON also warns unhappy spouses: "Before you decide to split, try dumping the romantic notion that there is some one out there who will make your life perfect."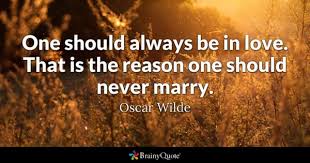 I do have my own feelings about this all, given my three-decades of love-doctoring experience.
Never-the-less, I looked again and further into what others identify as romantic "love".
 Countless authors, philosophers and other self-identified love-experts remind us of all the time we may have wasted in relationships filled with drama and conflict.
 Too many of us come to equate "DRAMA" and "CONFLICT"  with "LOVE".
This is most true for those who haven't yet learned to appreciate the joys of STRESS-FREE PEACEFUL PARTNERING. In the pursuit of love, the young are the ones most likely to torture themselves.
 Maybe it's literature, the movies or reality TV that cues us to seek personal fairy tales…  at the expense of real life.
MUST ROMANCE BE SO PAINFUL?
 Maybe… but maybe not.
 HAVE  YOU   NOTICED THAT AS YOU'VE MATURED,  BEING "NICE" COMES TO MATTER MORE?  (SURE,THERE  WILL ALWAYS BE SOME GLUTENS FOR PUNISHMENT… WHO NEVER SEEM TO OUTGROW THE NEED FOR DRAMA. )
 BUT, it turns out that de Botton may not be so cynical after all. He cautions to avoid divorce until after you have explored the possibility of re-grouping and trying to find a way to link peace with passion.
This week, I listened as a client plaintively cried, "I want to feel emotionally safe… Am I asking too much, Dr. Linda?"

THINK ABOUT THIS:
                                                      THE THREE STAGES OF LOVE-BONDING
" IN LOVE" OR "IN LUST" is that rose-colored glass stage where your imagination takes over and clouds your beloved's inevitable flaws.
"IN TROUBLE" is that stage where reality kicks in. He's not so perfect after all. She does maddening things … and so do you… that are hard to over-look.
"TRUE LOVE" is the pay-off stage… for those who succeed through the challenges of whatever trouble there is. . It's the "every time I'm in a room with you, I don't need to touch you" stage. It's the "I've got your back" stage. It's the plateau stage from which you can jump off with comfort and create new adventure. (It's only in this stage that true intimacy in the ultimate zone becomes possible. It the stage where you feel emotionally safe.)
 No, my client wasn't asking too much.
I do think it matters some who you marry. If I were in charge, though, I'd insist that everyone wait and mature long enough to have a firm personal identity, before coupling up and adding the inevitable complications of a life together. Then once coupled, I'd encourage partners to enjoy the  journey through the stages together… before making a marriage commitment. 
 But… I'm not in charge.
 Oh, and just for the record, I'm not talking about "SETTLING DOWN," ever. That's a bore  and a sure-fire  formula for disaster.
BEST TO TAKE YOUR TIME, KEEP THINGS INTERESTING, BE KIND AND LEARN TO FORGIVE.
LOVE IS WORTH IT… IF YOU ASK ME.
---
Email Dr. Linda