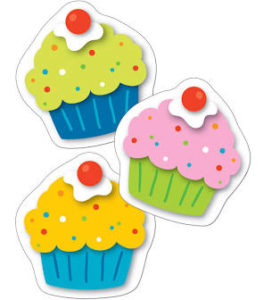 Time to think about giving a gift of some of those  "IMAGINARY CUPCAKES" to ease what is probably a hurt behind the anger or frustration of a loved one or a colleague.
Last time I encouraged you to focus on your own emotions, and skip the temptation of quenching your own anger with empty calories.
IMAGINARY CUPCAKES, I said, can take the form of inspiring and generous words or of silence and the gift of letting the angry person vent.
Gracious, honest empathy is a gift… an IMAGINARY CUPCAKE.
 On a Zoom call last week, one of our participants told her wonderful story about the phone "conversation" she had with her grown-up son. She said that he, who rarely just calls for no reason called… apparently with a reason.
"He kept me on the phone for twenty minutes, ranting… ranting… not exactly at me… but he didn't sound happy.
"Then twenty minutes in… I hadn't said a word…. he seemed to calm down and said, "Mom, this is the best conversation we've had in a long time."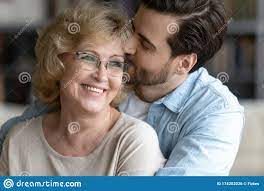 Despite even loud shouting, and clenching fists, most angry people feel hurt… at least annoyed. Maybe they feel unappreciated or unloved.
WITH THAT SAID, PLEASE NOTE THAT WHEN CONFRONTED WITH AN ENRAGED "OPPONENT," YOUR FIRST JOB IS TO STAY SAFE.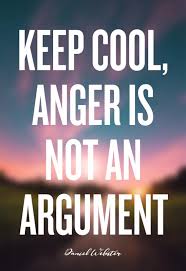 My comments apply here to the vast majority of us who understand that we do not have to be sick to get better.
Suppose someone you know and love, strikes out at you with unkind words. Your impulse, if you are like the rest of us, is to defend yourself and tell the other person why you think he or she is wrong.
Out of Duke University, Medical Center, comes an alternate suggestion:
For starters, resist your inclination to jump into the fray.  Keep quiet. Now, ask yourself these four questions:
(Even 30 seconds of quiet from you, can help your angry "partner" to cool off a bit.)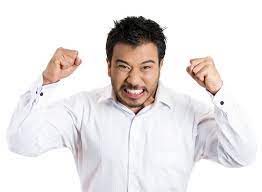 Is this situation important?
Is my reaction appropriate?
Is the situation modifiable?
I f so, is taking action worth it?
Then, If the answer to all four questions is "Yes," assert yourself by telling the person… quietly:
1. Exactly what he is doing. (Describe the current behavior only, in a low voice.
2, How it makes you feel.
3, What specifically you would like him/her to do/say differently.
If the answer to the questions is "No," and that there is nothing you can do to change anything, or that it is not important enough to bother, concentrate on your own feelings… take a deep breath…. And/or think of something pleasant.
HOT-HEADED PEOPLE ARE LOOKING FOR A FIGHT. THERE IS SUPER-POWER IN DIS-ENGAGING.
 In these trying times, If you could benefit from an emotional pick-me-up, I provide intimate Zoom opportunities, home and office visits designed to help.
Dr. Linda
lindaalgazi.com    949-244 4074
---
Email Dr. Linda