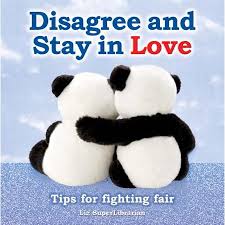 It's universal. People who live with other people sometimes disagree. That goes for good unions and bad ones. Who succeeds best has to do with how conflicts are handled.
"My parents never fought with each other …  I  mean NEVER… so I believed that a fight-free relationship is how things should be" said 'Carla'.
"Silly me.
"Even when they ended their marriage, I had a hard time making sense of what had happened..  I remember thinking… why would two people who didn't fight  end their relationship… and especially after twenty years?
""David and I fight all the time. I don't want us to end up divorced like them."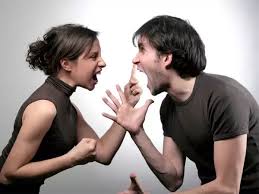 Happy to report that a few HOW TO FIGHT LOVINGLY WITH PARTNER lessons from the Love Doctor helped to make Carla and David more realistic about what it takes to more comfortably face conflict.
Most people agree that exploding with rage doesn't often do too much good. If you don't want to explode, don't collect grievances.
The longer you put off talking about the things that matter to you, the more likely your "balloon" and your relationship are likely to pop.
                                                                                                   THINK ABOUT THIS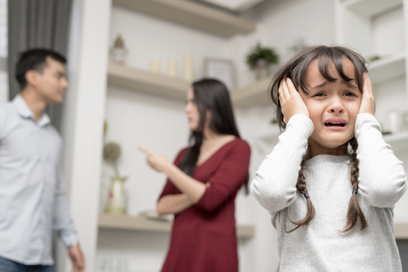 Fighting…. even verbally, in front of your children can scar them. Never do it. Kids who see their parents fight often have trouble making friends and can have difficulty adjusting socially.
                                          NOW THINK ABOUT HOW TO MAKE YOUR "FIGHTS" MORE PRODUCTIVE
Plan a time to discuss grievances and plan, plan, plan what message you want to deliver.
Remember that character assassination is never productive.
Remember too that if you raise your voice, your partner is likely to mirror your behavior and your good intentions are likely to fall apart.
When it is necessary, agree to take a break to gain control.
If he/she seems out of control, replying in a calm voice may help.
Bring up and deal with only one issue at a time. No one… even you… wants to be reminded of all the things they've ever done wrong.
Even if your partner has done something really hurtful and… has owned up to it… he/she still wants to be heard and understood.
Don't ever bring up the "d" word in the heat of negative emotion.
Remind yourself that there are no winners in an argument. Get your partner on board with that. Work together to find a satisfying compromise.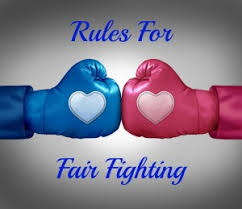 Make sure you are not tired or grouchy, don't share your frustrations with others who will remember what you said long after you've forgotten. And, and when you can, try to tap into your sense of humor.
***** IF YOU ALSO VALUE HAVING PEOPLE IN YOUR LIFE… CONSIDER THAT MOST OF THIS ADVICE ALSO WORKS WITH YOUR KIDS, YOUR PARENTS, YOUR COLLEAGUES … AND YOUR REAL FRIENDS.
---
Email Dr. Linda