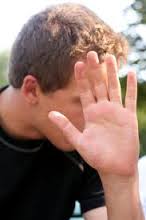 It was the top of the seventh in the third game of the world series. Her intentions may have been good, but her timing sucked.
She said: "Honey, we need to talk."
He couldn't believe his ears. He thinks, "Now? Really?"
"I could be naked in front of that TV and you'd ask me to move over a bit, so as not to miss some play."
"Naked's good." He managed with a wink… and then jumped up in celebration as his team scores a run. He didn't notice the steam coming out of her ears, as she grabbed her purse and headed for the door.
"If you're by a market, bring home some hot dogs," he said, just as she slams the door.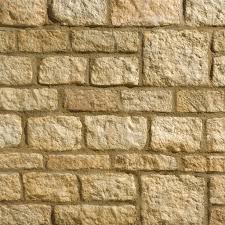 Dr. John Gottman, renowned relationship expert, talks about STONEWALLING as one of four parts of a sure-fire recipe for DIVORCE:
             GOTTMAN'S "FOUR HORSES OF THE APOCALYPSE"
1.Criticism,
2.Contempt,
3.Defensiveness
4.STONEWALLING.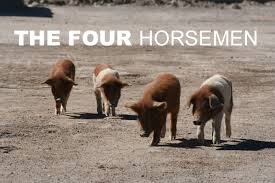 It takes two to kill a relationship… but when it comes to STONEWALLING, men are more likely to be the guilty ones..
They get over-whelmed faster when a woman wants to "talk about feelings" or "discuss problems." Especially during an important game on TV.
This love doctor knows that there is often a serious back-story.
Lack of communication between partners can become a dangerous habit after prolonged periods of feeling judged, unloved, criticized or genuinely guilty.
Ignoring her needs may even feel like a solution in the moment…  but don't be fooled.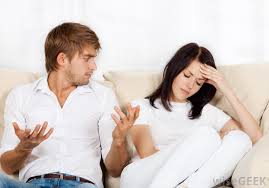 IMPLODING OR STONEWALLING IS AT LEAST AS DANGEROUS TO YOUR RELATIONSHIP AS EXPLODING.
If you want things to work out, gentlemen, you might consider a few new tricks:
1. When you are over-whelmed, even when its justified, it's a good idea to learn to calm yourself, physiologically. 
  2. Don't be quiet… be honest. Make it lovingly clear to your wife that you are feeling over the top and that you need a break to address whatever is the problem.
3.Look her in the eye, make some kind of physical contact and set a specific time to re-visit your uncomfortable conversation. (If you are truly angry, it will take at least 20 minutes to calm down. This love doctor, however, says it's best to let it rest for at least a few hours, when possible.)
4. Best to stay in the moment with whatever it is making you more relaxed. (Exercise, watch you ball game, or listen to music eg..) Try to avoid negative thoughts like, "I don't have to take this anymore."
5. With a lowered heart rate, it is more likely that you can jump in with a more productive resolution for your problem.
6. Practice empathy, If you love a woman, surely you've learned how important it is to her to be able to talk about your relationship and to know she is being heard.
7.When you do re-engage, instead of tuning out tuning out and turning away this time, speak, move, respond, blink… anything.Take your share of the blame, indicating that you understand her concern.
8. Suggest some solution… or compromise.
 THINK ABOUT THIS:
STONEWALLING is likely to cause women to escalate the problem you're trying to avoid.
AND THEN… THINK ABOUT THIS TOO:
If it is the WIFE who is the STONEWALLER, divorce may be imminent.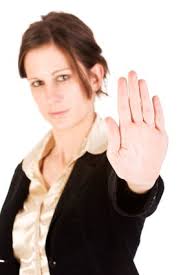 ---
Email Dr. Linda