In her photo, she was in a sexy ice suit, climbing the glaciers in Patagonia. He swiped to the right.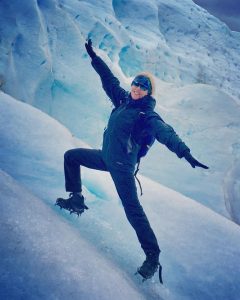 They met with what felt like instant chemistry; It was just after Christmas.
Sugarplum dreams danced in her head, thinking that this VALENTINE'S DAY, finally, would be special.
Here was a girl, he thought, who was different than the rest. It was worth waiting for what he expected and she had promised to be the "magical date."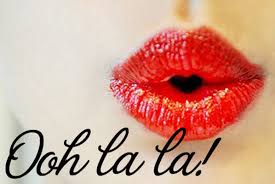 She was determined this time,to not get involved sexually with this man until he had passed the the "twenty-five hour test."
"Hang out with him, in daylight… no sex… for a total of twenty-five hours," her therapist had recommended.
"That gives your libidos a chance to really simmer and it gives you a chance to get to know each other… before jumping in."
Good advice, I thought, especially  for those who have been burned a bit.
Twenty hours into the "experiment," as she called it, she invited him to a PRE-VALINTINE'S dinner party with her best friend and her husband. The therapist had also suggested that she get some input from people who knew her best.
The fireplace burned, the table was covered with rose petals and anticipation was high. The friends were happy to be included as witnesses to this high romance. For their own pleasure as well, I'm sure.
Then… WHAMMO…the whole thing blew up.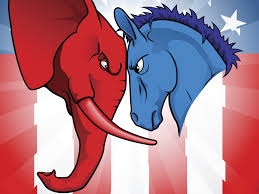 The conversation had turned to politics and her friends, just like her, were Trump defenders.
He , on the other hand, was a Democrat who fiercely opposed the platform that the future president was putting forth.
There was a different kind of fireworks.
She witnessed him practically coming to blows with her best friends. To his credit, he managed to demonstrate enough control to leave. She was mortified.
HE ACTUALLY HAD STORMED OUT OF  THE VALENTINE'S PARTY.
When he called the next day to apologize and to make it up to on VALENTINE'S DAY, VALENTINE'S she thanked him… and declined.
SHE MADE IT OH-SO-CLEAR THAT SHE WOULDN'T BE SEEING HIM AGAIN.
Whatever they had was "finished… over… never to be continued."
I'm not quite sure if it was his politics or his behavior which made her angrier.
One could say this "couple" had little at stake.
BUT THERE ARE THOSE IN LONG -TERM MARRIAGES WHO HAVE COME TO MORE SERIOUS CONSEQUENCE BECAUSE OF DISAGREEMENT IN THIS ELECTION CYCLE.
I read about one woman, for example, who terminated her marriage after twenty-two years and who called her disagreement with her husband over President Trump's election  a "deal breaker."
Thirteen per cent of divorcing Americans reported  fighting about this election as contributory to the demise of their relationships, according to a Reuters poll.
At least ome of them surely had been  been looking for a personal escape anyway. That's what I think.
WHAT DO YOU THINK?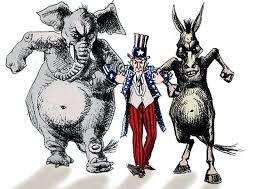 What does it take to make a politically mixed relationships work?
(Check out the new app <HATER> which claims it can match potential mates based on things they both hate. Forget, "likes" it says, "people are more likely to bond over shared negative opinions."
---
Email Dr. Linda