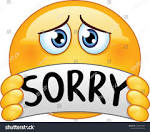 This time it wasn't just a little thing.
Suppose your temper got the best of you and with JUST WORDS, you hurt the person you love most.
Not uncommon. People are more likely to lose control around someone they can trust to forgive them. Most of us have had the experience.
There's wonderful old play which is restaged every now and then, called "I LOVE YOU, YOU'RE PERFECT, NOW CHANGE. ( Currently at the Laguna Playhouse in Laguna Beach California)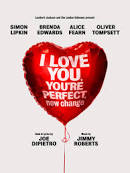 Everyone can relate to the troubles associated with dating, loving, losing, cohabitating, co-parenting etc. This play addresses about 40 different relationship pit holes… with humor and music,
No matter how long you've been together, you are going to make mistakes.
IT WILL SERVE YOU WELL TO LEARN HOW TO APOLOGIZE.
Trust me, I'm the LOVE DOCTOR…   Mumbling "SORRY" is not likely to get you the result you want.
"I was devastated," said "MEGAN," married to "CHUCK for ten years. He knows how sensitive I am about my weight.  I joined Weight Watchers last month… I lost seven pounds and have been trying so hard and NOW he's putting me down for my efforts.
"She's forgotten about me, said "RYAN". Never mind making love… she doesn't even look me… I feel like I come last after the kids, the dog and her mother.  I do really care… I'm lonely… and when I confronted her. I was not very nice and I know I said some really mean things.
Now, I'm sorry… and I can't take back the words."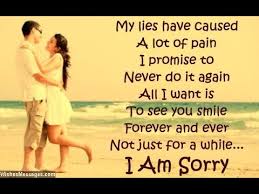 HOW TO SAY SORRY TO SOMEONE YOU LOVE?
If you own up to your mistake for real, your object is to communicate remorse to your loved one, in a way that they can hear.
Don't rush to apologize. Let your injured party have their say. Let him or her dump their frustration… and just LISTEN… for now. As painful as it may be, maintain eye contact. Ask clarifying questions so that you can best understand the pain you've caused.
Plan in advance what you want to communicate. Write it out… show it to a trusted friend or your therapist for feedback.
Explain, as well as you are able, why you lost control. And then quickly…
Switch to how you understand that your hurtful words could sting so much. That you are truly sorry for your own behavior and how much your relationship matters to you.
It may be tempting to bring up all the old grievances from the past… but PLEASE RESIST.
Stick to the problem of the moment.
Try to offer some solution and if you can't, try to make a date to talk more rationally when you both have cooled off.
MANY WISE MEN AND WOMEN WOULD REMIND YOU, THAT AFTER YOU'VE MADE AMENDS, ITS BEST TO KEEP YOU HEART OPEN.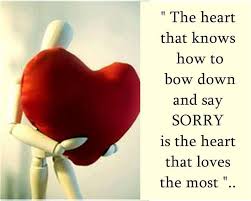 ---
Email Dr. Linda