Ever hear about the Marshmallow experiment.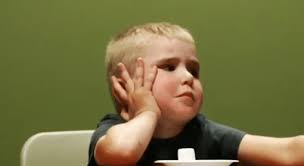 In the "DELAYED GRATIFICATION" study in the late 60's, little kids were offered a choice between a small reward… one marshmallow, a pretzel, a cookie… or the promise of two treats, if they were only willing to wait for fifteen minutes.
What choice would you have made at age 3?
I may have eaten the marshmallow.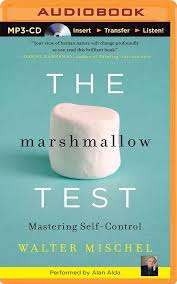 When the kids in the original study became teenagers, the researchers checked in with them and their parents. The discovered that the children who had been able to wait longer for the larger rewards tended to have better life outcomes. (Higher SAT scores, fewer drug problems, fewer weight issues etc.).
The experiment seemed to suggest that the ability to delay gratification may be critical to success throughout life.
My friend, Joy, caught me with a large a large jar of those delicious, addictive, biscotti cookies from Costco… and shamed me into putting them back on the shelf. Thank you, Joy.
Sometimes, we just need a little help from our friends.
DELAYING THE GRATIFICATION of buying not-good-for-me snacks in the store helps me to make better choices at home.
But, never mind marshmallows and biscotti.
We have to continuously choose the pain of discipline over the pleasure of distraction in all areas of our lives. Don't you hate that too?
THE JERRY SEINFELD "STRATEGY".
 It's simple, he says. We can train our ability to delay gratification, just like we can train our muscles in the gym.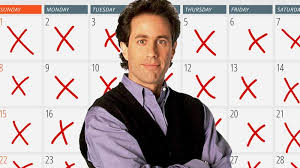 A young comic once asked Jerry about how he managed to be so successful as a stand-up.
"The way to be a better comic is to create better jokes," he said.  "And the way to do that is to WRITE EVERY SINGLE DAY."
"CONSISTENCY," HE INSISTS, IS THE SECRET TO LEARNING ANYTHING WELL ENOUGH TO SUCCEED.
Never mind if he felt motivated or tired. Never mind if what he wrote on any particular day, made it into a show.
WHAT MATTERS, SEINFELD INSISTS, IS THE CONSISTENCY OF WRITING EVERY SINGLE DAY AND TO NEVER, EVER BREAK THE CHAIN OF COMMITMENT.
                                                         ARE YOU UP FOR A  "SEINFELD CHALLENGE?"
1. Pick a passion, worthy of your time
2. Whether it's business, a work-out goal or an artistic/ musical pursuit, think about making small changes over time.
3. Forget about the outcome; concentrate only on NOT BREAKING THE CHAIN OF COMMITMENT.

---
Email Dr. Linda