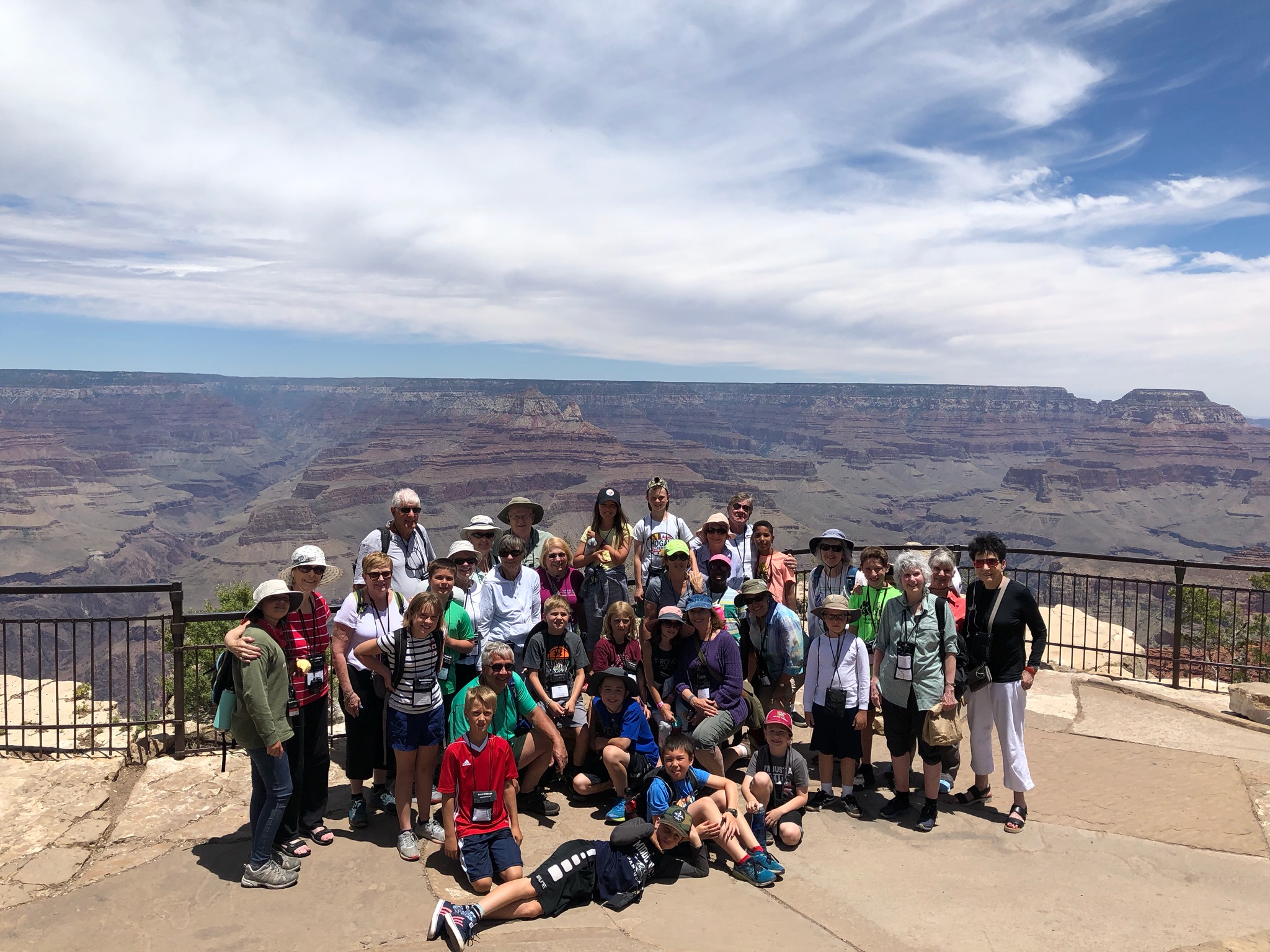 It was a TRIP all right… an inter-generational adventure organized by the Road Scholar Travel Organization.
What a experience… an opportunity to bond, spend some time and have some fun with one of the people I love best.
We got to know each other a little better. He accused me of cheating when he saw me putting on make-up. Why is that cheating, I asked. "Because it makes people think you are younger than you are."
What an interesting young man to think of such a thing.
Seventeen grandparents, each accompanied by an excited  grandchild between the ages of nine and twelve, shared my enthusiasm.
The kids were turned on to the idea of the challenging Pink jeep rides in Sedona Arizona, a chance to swim in Oak Creek, take a hike in the grand Canyon, float thirty seven miles through ten white water rapids down the Colorado River and… take a helicopter ride.
I won't forget the critter lady who brought live snakes and a scorpion to play and climb on the kids.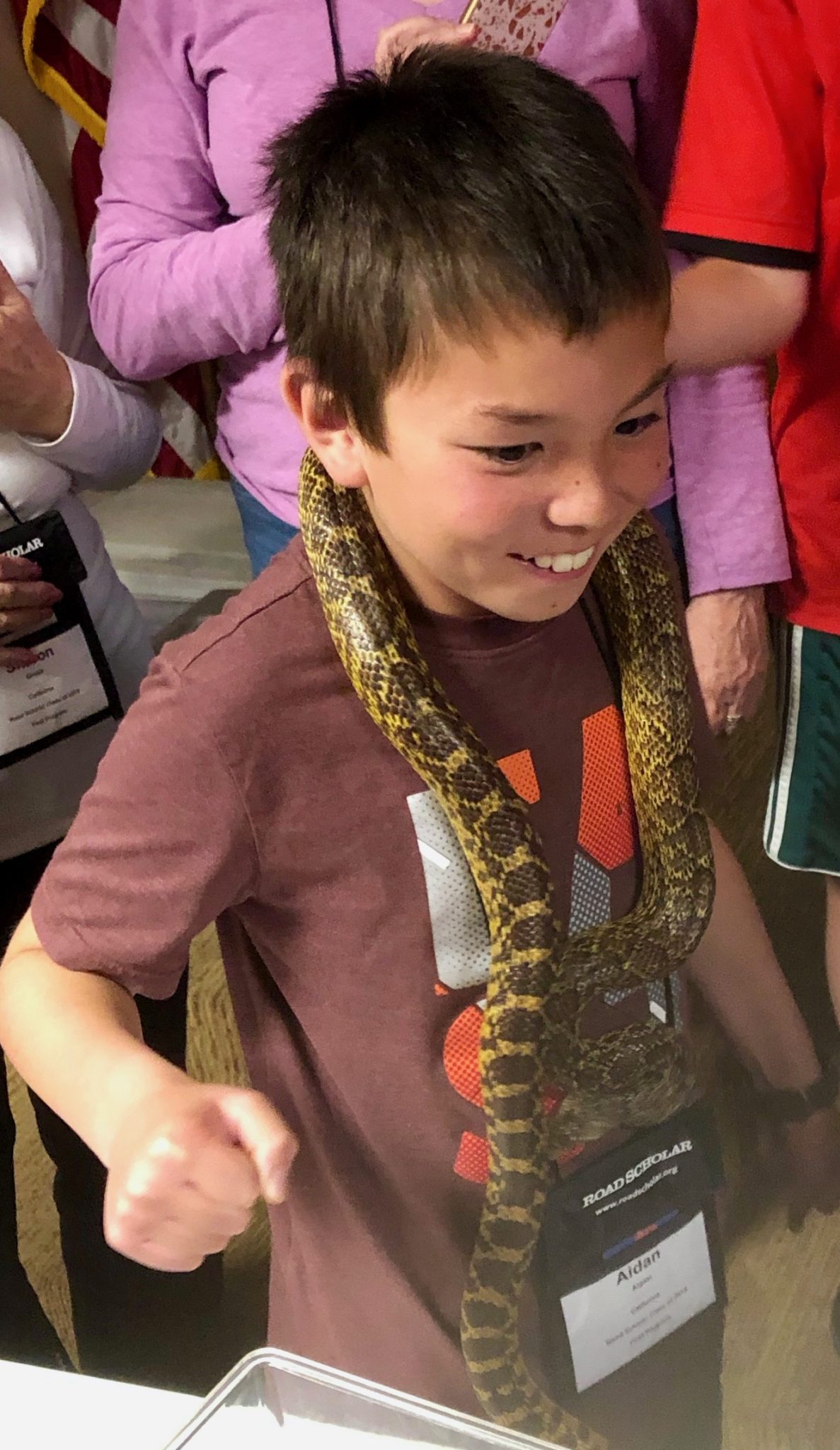 Make no mistake, the grandparents, each a little apprehensive in their own way, were excited too. This was a very cool, privileged group, but as you may imagine, they also aspired to return their grandkids back to their parents in one piece… and with a smile.
One grandpa, who lost sight of his grandson for a minute or two quipped, " I better bring home a grandchild at least as good as the one I brought."
Alas, everyone survived; one boy did suffer a sprained ankle, but maintained a terrific attitude.
What fun it was to meet with people from all over the country. I heard no talk about politics, which was a relief.  Cell phones were mostly absent. I never even saw a computer.
There were a few walking sticks and the challenge of keeping hearing aids dry.
The kids, boys and girls, were amazingly well-behaved. They learned how to weave a blanket like the Native Americans. Given that we were on a Indian reservation, this was a perfect project.
We heard a cowboy with a guitar, sing along with his wife, who played a harp, lead us in a story–telling, musical extravaganza. Smiles were everywhere.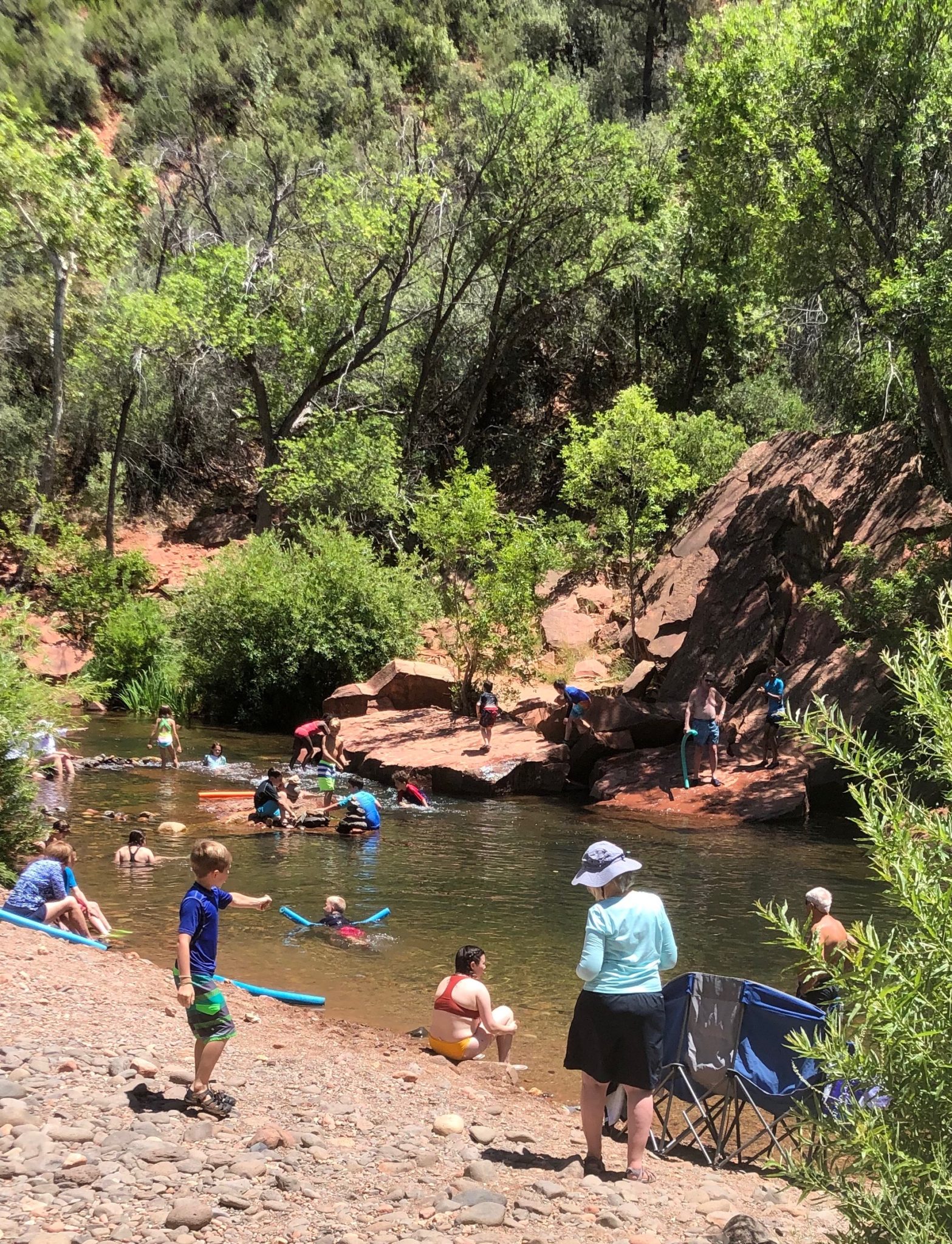 Each of us had his/her favorite experience. My grandson loved hiking to and swimming in the creek. He also was excited to be up front in his boat during the rapids ride. Happily, he got the wettest and the bumpiest ride.
Next to him, I sat, fingers crossed, hoping none of the kids or grandparents… would fall over-board.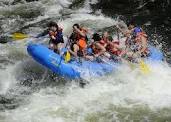 Some kids said they liked the helicopter ride best. My own Aidan was disappointed with it though, because, he said,  the helicopter had closed doors and the ride didn't seem to last long enough.
Life's just not perfect.
Next time I do something like this, I'll make sure I have the right shoes.
I fell twice… on river rocks. They are very slippery.
---
Email Dr. Linda