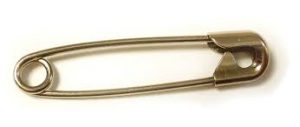 My friend, Margie sent me a safety pin
as a gift.
What is this for? I asked.
"Just a reminder to be nice…. a symbol that you stand with those who are most vulnerable.
"It's a declaration of sorts," she continued. "A way of showing that if in spite of the upsurge of what seems like anti- everything violence and threats, if you are frightened you are still safe with me.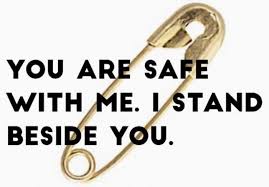 It announces… quietly….  I WILL NOT TOLERATE INJUSTICE.
Is this about Trump?
"Not exactly," she said. BUT IT IS A SHOW OF RESISTANCE TO HATE AND TO NEGATIVITY."
I'm good with that.
So I started reading about safety pins and why so many people in America are wearing them.
The idea came from England.
It seems that after British citizens voted to leave the European Union in June, and the nation experienced a 57 percent rise in reported xenophobic incidents, where people have irrationally struck out against people who are different from them or who are perceived as foreigners.
 It was an American woman living in England, who tweeted and encouraged that people wear safety pins to show support to those who may be experiencing." abuse.
Then, #safetypin was trending on Twitter, after only two days.
  The lowly safety pin whose major contribution becomes apparent with the loss of a button, has now risen to be a as a Brexit-inspired symbol of "safety."
Surely it's also a signal to others who are like-minded. But mostly, I think, my safety pin is a personal reminder to myself:
SELF, I SAY, YOU WILL NEVER REGRET BEING KIND.
SELF, GO AHEAD. THROW KINDNESS AROUND LIKE CONFETTI.
SELF, IF I BEAR WITNESS, I PROMISE IWILL NOT ALLOW MYSELF TO IGNORE A SLUR TO THOSE WHO ARE MOST VULNERABLE.
I WILL STAND UP FOR JUSTICE.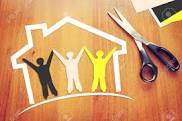 I just sent away for twenty rhinestone safety pins which I will share with whomever are the first to notice and who would like one.
To me, it feels like a really nice start for the New Year.
---
Email Dr. Linda