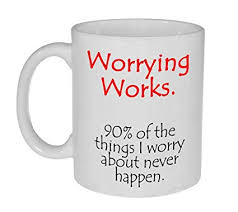 It is comforting to learn that 85 percent… or more…  of the things people worry about never happen.
BUT WORRYING MAY NOT BE ALL BAD. 
"WORRYING can be kind of a "kick in the butt" to remind you to pay attention and recognize that something has got to change.
There is a caveat, though.
The trick is to worry in just the right amount. I challenge you to not use up your "WORRY TIME," thinking about the past. Try as you may, you cannot change the past.
Duh.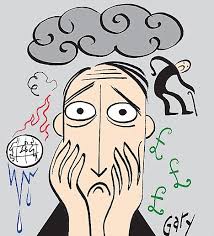 (FYI: "WORRYING" about what has already happened, isn't even really worrying anyway. . That's  "RUMINATION" … which fuels mostly useless depression.)*
*Keep this in mind in planning your day tomorrow.
 "Every time you are tempted to react in the same old way, ask if you want to be a prisoner of the past…  or a pioneer of the future."
Deepak Chopra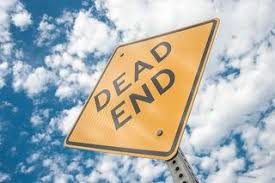 Better to designate a specific WORRY TIME and use it instead to create a path forward for yourself… to where ever you choose.
Instead of WORRYING about your health and/or safety, for example, try making some healthy decisions..  Decide, say, to wear seatbelts, to wear sunscreen and/or  change your diet.  (Just pledging some change, even if  just  to yourself, may surprise you with some relief.)
                                                                                      THINK ABOUT THIS
Most of the time…  feeling bad enough about something to commit to change, means you are about to do something really brave.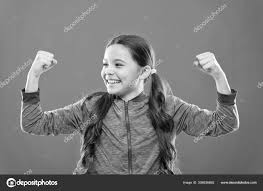 No, I'm not going to ignore  the worst kind of worry… that  which includes painful anxiety and over-the-top psychic pain.
 You know what I mean… it's the most awful kind of angst… the kind of worrying that comes from feeling powerless and not in control about some potential outcome. Like when you are awaiting a life/death diagnosis or when someone you love has  withdrawn and up-ended your life. It happens when there is nothing you can do but wait or hope… and worry.
WORRYING  has a positive function under these most horrific conditions too.
PREPARING FOR THE WORST CAN SERVE TO DULL EVEN ULTIMATE BAD NEWS… AND MAKE GOOD NEWS OUTCOMES FEEL EVEN BETTER.
I bow here to psychologist Dr. Wayne Dyer who once reminded us that "You can't always control what goes on outside. But you can always control what goes on inside."
Sometimes, though, you may feel like you just can't.
Should that happen, try this first- aid formula: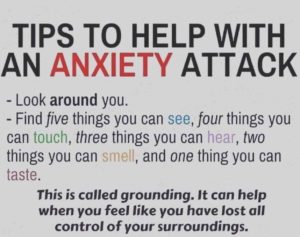 Speak to you doctor if you need further help.
---
Email Dr. Linda