Today, in New York: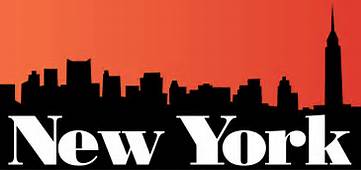 Just saw the off- Broadway show called CURVY WIDOW..
The audience, mostly women of a certain age, rollicked with delight as Bobbi Goldman's. post-menopausal, "sexy" memoir came alive in song and dance.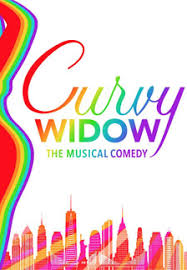 Bobbi, the real life widow of Oscar-winning playwright and screenwriter,  James Goldman,. greeted giggling theater-goers in the lobby, before the show.
Expectations were high because the New York Times published a half page review of the show under the headline:
"Dating 6 Men at 68: The Woman Behind the Musical 'Curvy Widow'.
How does one do that? I wondered.
Besides, I had just finished reading the five part series about "DIRTY JOHN," the sociopathic internet creep who surfed dating sites to lure women  into his life, who should have known better.
Bobbi wrote the book,  "Curvy Widow," based on her experiences in the post-bereavement dating pool.
Her message, delivered through song and the mouth of her therapist, is for women to rethink the idea of having to give up sex should their husbands die before they do.
"Go-online… sign up for Match.com," encouraged the therapist. She did, but was disgusted with the results. "Awful men… awful dates".
So she moved on to find a site for extra-marital cheaters and used the moniker of "Curvy Widow."
BINGO. She got over 100 responses on the very first day… achieving the loss of her re-imagined virginity with a man she would never see again.
Does that seem even remotely romantic to you? The audience howled with laughter, anyway.
Bobbi says she had always suspected that the best of men are married. It became an easy decision to finally limit her "fishing expedition" to successful men, unavailable for not much, other than a little conversation and an occasional roll in the hay.
She does have her rules, however. No text messages or e-mails will come from her, ever. "That would be so wrong," she moralizes.
HER SELF-DISCRIBED "SMORGASBORD" OF CHOICE, LEAVES PLENTY OF TIME TO BE THE CENTRAL CHARACTER IN HER OWN LIFE, TO WRITE PLAYS, TO EAT WHEN AND WHERE SHE LIKES AND TO INCLUDE LOTS OF SEX FROM MULTIPLE PARTNERS. "Currently," she boasts, "There are six men in my life."
 She identifies her rotating roster in a way which sounds like what millennials call "friends with benefits."
Make no mistake,..I loved the show… it was irreverent and funny. A total escape into adolescent fantasy. A great "girl's" night out.
BUT IT IS ALSO A CAUTIONARY TALE: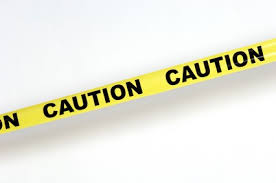 Dear Bobbi ,
 You shouldn't have to lose yourself when you are in a "real" relationship. That's what you said you did, within your own marriage. It doesn't have to be that way.
 Take note, Bobbi:  I totally support your notion of choice. Being single has its virtues, for sure. I get that you didn't become single by choice and that In so many ways you have done a fantastic job re-inventing yourself. Congratulations.
 it's a tough sell, though, to believe that in real life, it takes juggling six men to replace one old husband. All, in order to remain a sexual being who remains in charge of her life.
 Re-think this, you "CURVY WIDOW." You deserve better. You say you limit your "picks" to rich old men who wear condoms. They're "harmless," you claim."DIRTY JOHN" turned out to not be so harmless. And… there was an outbreak of gonorrhea in Leisure World just a few years back.
Pursuit of a healthier next chapter is a wonderful goal. I would hate if you made a mistake… a different kind of mistake, perhaps… but one where you could be in serious risk of losing yourself, yet again.
---
Email Dr. Linda