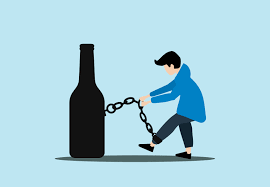 "Dr. Brown" is a neuro-surgeon … a medical doctor who brags about being "on top" of his game. Today he is in my office. I ask him why he is here.
"My wife has threatened divorce. She's nagging me about my drinking. I swear, most of the time I drink BECAUSE she nags me. Then looking for a laugh, he added. "Divorce could be very expensive."
I didn't laugh.
Is your drinking a problem?
"Hell no, He said. "I am a proud SOCIAL DRINKER, I just need you to get my wife to get off my back. … can you do that?  I'm a party guy, for sure. She used to like that about me.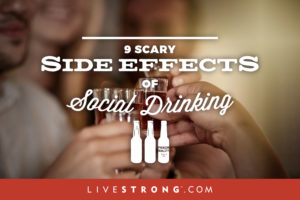 Know the real reason I'm here? I got pulled over by a cop last Saturday night coming home from a party with my wife.
"I talked my way out of a ticket. My license plates identify me as a doctor. The cop should have known better. No, I don't know if I would have passed a sobriety test.  What I know is that my wife hasn't spoken to me since. I tried to assure her that next time I'll be practiced at reciting the alphabet backwards. She didn't think I was funny,
"I operate better drunk than any of those young doctors in my hospital," he insisted
(He won't be operating o anyone I care about anytime soon.)
                         SO, COULD YOU PASS A DRUNK DRIVING TEST?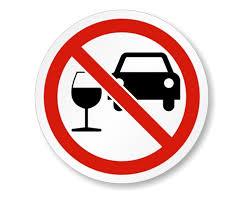 "HAVE YOU EVER THOUGHT THAT YOU COULD DRIVE AS WELL AFTER A COUPLE OF DRINKS AS YOU CAN SOBER?"
DR. JOSEPH PURSCH, psychiatrist to the stars, syndicated columnist, author, member of Ronald Reagan's commission on drunk driving, put himself to the test.
He arranged to take a challenge , himself, often included in a  drinking offenders first-offenders course.
The test goes like this … you take the obstacle driving test when your BAC (Blood alcohol concentration is "0". Then you drink to a BAC of 10 and repeat the test.
 Dr. Pursch's lab partner was a woman, 30 pounds lighter and 30 years younger than himself. She had been arrested a month earlier for drunk driving,
 "At the end of two hours," DR. PURSCH said ,"she had downed five drinks; he had had six. Her BAC was .10; mone was .07. When I askes her how she thought she would do o the driving test after all that alcohol, she said 'I'll probably drive better than before because I now feel relaxed and confident.'
" I, on the other hand sensed a lack of control and felt not as sharp as I like to be. On the driving test, I started out driving carefully and slowly to compensate for my lack of control. Then, without consciously intending to, I suddenly sped up, squealing tires in an effort avoid hitting the pylons.
"A STARTLING FACT IS THAT IF I HAD BEEN ARRESTED DRIVING ON A HIGHWAY AT THAT POINT, I ACTUALLY WOULD NOT HAVE BEEN LEGALLY DRUNK."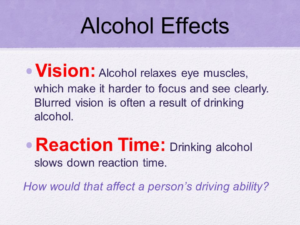 WHAT DID WE LEARN FROM THEIS EXPERIMENT?
 "REGARDLESS OF HOW WELL YOU THINK YOU'LL DO, REGARDLESS OF WHETHER YOU'LL SLOW DOWN OR SPEED UP TO COMPENSATE FOR THE EFFECTS OF DREINKING…YOU'LL DO WORSE.
 "IT IS CLEAR TO ME THAT DRINKING AND DRIVING ARE UNSAFE AT ANY SPEED,"SAID DR. PURSCH.
"DEAR DOC: "(THE NOTED AUTHORITY ANSWERS YOUR QUESTIONS ON DRINKING AND DRUGS) WAS PUBLISHED BY COMPCARE PUBLICATIONS,) CAN BE A LIFE-CHANGING READ. TRY TRACKING DOWN A COPY ON AMAZON.
 RIP JOSEPH PURSCH M.D.
April 1, 1929 – June 20, 2022
---
Email Dr. Linda