Gentlemen: Would you ever go through a lady's purse?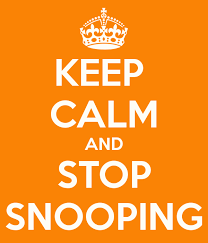 Probably not.
So why would you think it's all right to check out her phone messages, her e-mails or her Instagram account?
You better come up with a compelling excuse, should you be caught. She's likely to be out-raged enough to re-think your relationship… especially if she has nothing to hide.
Women are more likely to admit it, but it is men who are actually twice as likely to snoop on their partner's phone.
What are they looking for?
For evidence of infidelity, for sure… but there may be other reasons too.
He may think she is hiding money or taking drugs … or simply hanging around with people he doesn't like.
Maybe he is just paranoid or is hiding a secret of his own.
Could be he is questioning if she really has that "little job" you claim to have. Maybe he thinks she is out gambling, or doing some other sinister thing.
If you are the one in five men who snoop on your romantic partner, you may insist you are justified.
Gentlemen…and guilty ladies too … take heed:
SNOOPING IMPLIES SOME SORT OF LACK OF TRUST AND IS EVIDENCE OF A SERIOUS HOLE IN YOUR RELATIONSHIP.
 ISN'T SNOOPING EVER JUSTIFIED?
Sure … if you think your life is in danger.
But, it's complicated, because even mental health professionals are likely to disagree some and admit to some "wiggle room."
I took a small survey of my peers to discover what they thought about snooping.
                                              (SPOILER ALERT: No one thought it was a good idea.)
Marriage Counselor #1. "Beware. Snooping on the sly, perpetuates more secrets."
 Marriage Counselor #2. "Poor communicators are the ones most likely to resort to spying. They may think it's easier to secretly check things out rather than to confront fears … which led to the problem in the first place."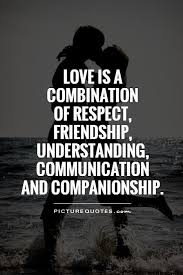 Marriage Counselor #3. "Every love-partnership has to have room for separate, private, healthy interests and thoughts."
Marriage Counselor #4. "Insecure spouses would do well to fight the urge to know everything and have controlling power."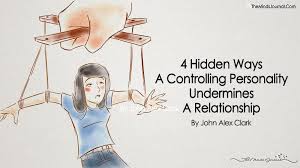 Marriage Counselor #5. "Insecurity will kill a relationship faster than anything else."
Marriage Counselor #6. "Snooping is quick sand for a romance. It shows a lack of trust, personal insecurity and a complete disregard for a person's right to privacy."
Marriage Counselor #7. "Some forms of spying are violations of state or federal law."
 My advice? 
Love wisely.
Quit looking at your partner's e-mails, telephone and/or inter-net history,
IF YOU ARE JEALOUS, TELL HER ABOUT YOUR FEARS AND SUSPICIONS.
IF YOU SUSPECT THERE IS A PROBLEM, USE YOUR WORDS AND KEEP YOUR INSECURITIES IN CHECK. 
LET HER KNOW HOW MUCH YOU CARE.
Don't look back or bring up old wounds.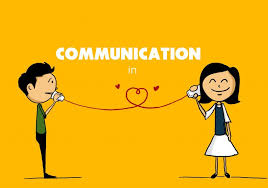 AND… STAY OUT OF HER PURSE!  
---
Email Dr. Linda