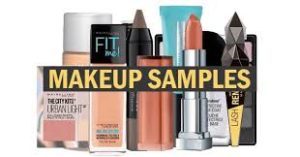 I cleaned out a closet and I came across my collection of untouched skin care and make-up samples…the department store give-aways you get when you buy, say, a lipstick.
This week, in dire need of a manicure, etc., I scraped off my acrylic nails, washed away the gray and cut my own hair. My keep- busy options, are diminishing but thankfully at a lower rate than my resolve to stay sane and focused.
You could say that I am extra-motivated because of my intention to help others do the same.
It does seem like the perfect time to experiment with all those samples. Maybe, I could become more beautiful… or at least, I could learn a new trick or two.
Even to me, it sounds like I'm scraping the bottom of the "keep busy barrel".
Did it ever occur to you too, how INTROVERTS do better in times like these. That they may be  pandemic heroes, from whom we can learn.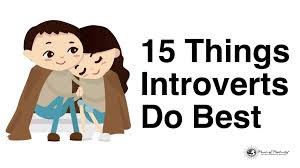 To an introvert, in more normal times, the outside world can feel like an assaulting force robbing him/her of the comfort and love of introspection.  Staying home, using the time, as you wish, with no interruption, is always a welcome pleasure.
So much has been written about how the social order has been upended these past weeks. How, as opposed the way it ordinarily is, extraverts have found themselves living in an introvert's world.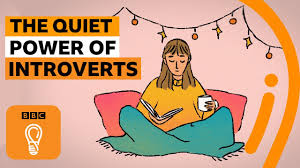 One self-described "INTROVERT" I'll call "John" lamented about how it's too bad that it took making ISOLATION a matter of life and death, for his more social sisters and bros to understand. He's a good guy and was more than willing to share.
"I do feel vindicated," he said.
Yes JOHN, we are all different. Introversion or extraversion has never been something to be cured.
WHAT CAN WE LEARN FROM "JOHN" ABOUT COPING IN THESE DIFFICULT TIMES?
 To see alone-time as an opportunity to re-charge.
To appreciate the time to read and listen to music.
To keep a journal.
To binge watch the stuff on your "save" list.
To appreciate the possible joy of taping into your own creativity.
To see the "Cancel Everything" order as a welcome protection to yourself and others.
To appreciate the skills of often under-estimated introverts in your lives.    ("John" wanted to make sure I included this last one)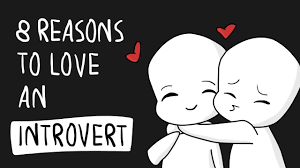 As for me, I've decided I'm an "AMBIVERT," someone who is ambivalent about where they fall on the spectrum of introversion/extroversion.
Want to know why?
Because, once, in the busiest season of my life, I had recurring dreams of being locked up in jail… a nice jail… for a month or so, to give me self-time to re-group.
Perhaps you too, can relate.
I bet there are a lot of parents of young children out there, who, in isolation with their children for all these weeks, have shared some sort of version of this kind of fantasy.
My lesson? I promise myself to watch what I wish for.
Please, stay safe, stay home and stay sane. If you share a space with LOVED ONES, be kind and forgiving.  Remember to offer help where you can … and to ask for help when you need it.
I hope we … "John" and I…  have made you smile a bit.
---
Email Dr. Linda