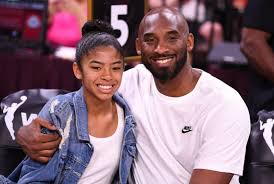 I've never been much interested in say, who wins or anything much else about basketball.
For me, watching a professional basketball game is like watching a ballet… the bodies are beautiful and the players move with incredible grace.
But Kobe was hard to miss around here. He was a neighbor who could be easily spotted in our local hang-outs.
Even I have a Kobe story … we got our mani-pedis in the same place.
There was Kobe in a spa chair with four women attending to each of his extremities. There was hardly another man in sight. Nobody bothered him, of course… we Californians are respectful enough, most often, not to interfere with the private moments of our super-stars.
The camera in my phone was calling me. How I wanted to snap a photo of that scene. Know why?
Laying on top of this giant man, was his baby daughter, asleep on his chest. What a photo op, I thought.  What a photo op. He would never even have to know I shot that picture.
 What would you have done?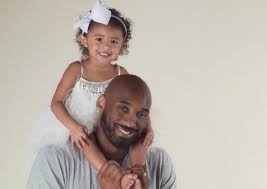 I restrained myself with respect … and admiration. I'm proud to report.
Maybe, if he hadn't been Kobe Bryant, the ladies in the spa would have asked him to come back when he was alone. Maybe, his privilege made this scenario possible. Maybe.
All kinds of things rattled in my head.
What I do know for sure is that what I saw made me smile.
Rest in peace, Kobe Bryant. May your memory be a blessing.
---
Email Dr. Linda