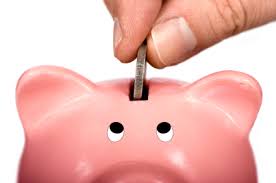 Bet you know about how much money you have in the bank. Whether times are tough, or not, you, if you are like most people, are likely to pay some attention.
You are less likely to pay attention to your EMOTIONAL BANK ACCOUNT.
Stephen R. Covey's book, The 7 Habits of Highly Effective People®, continues to be a best seller. His concentration is on business relationships.
He says, "If I were to summarize in one sentence the single most important principle I have learned in the field of interpersonal relations, it would be this: Seek first to understand, then to be understood." It sounds simple enough.
 FYI: Attention to EMOTIONAL BANK ACCOUNTS is also on Covey's agenda.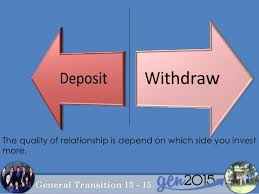 Business experts, psychologists and love doctors all agree.  If you mess up and get your EMOTIONAL BANK ACCOUNT out of balance, you'd best watch out for big trouble, everywhere in your life… including where it comes to money.
Take the case of "Bruno," and his wife, "Delilah".
Delilah has been complaining to Bruno, for a while, about what she perceives as a lack of attention and affection.  Bruno, because he is a man who cares, instructs his secretary to send his wife flowers on the first of every month. He thinks "that will do the trick and shut her up." He seemed proud that he had come up with this idea.
"Bruno just doesn't get it," his wife says. "I know he's busy but I hate getting those flowers. They remind me how alone I feel. I don't need flowers from his secretary… that's what it feels like. I need him to understand.
"I'm beginning to forget why I ever liked him."  She hesitates before she continues.
"Maybe we need a divorce…"
She's quiet for a moment, brushes away a tear and says,
"He IS kind of cute," Delilah says. Don't you think?
Bruno agreed to come for counseling… if only to figure out how to get his wife "straightened out." He explained how she tends to make 'silly' demands.
Because of Covid 19, we agreed to schedule virtual meetings on skype. He was in his office, alone and I was in my space, for our first meeting.
He said he liked that he didn't need to come to my office. He also appreciated that this wasn't a joint meeting with his wife, who he says he adores.
I appealed to the businessman in him. He knew all about Dr. Stephen Covey and how he preaches his "Two-head- are -better-than-none 'theory, which he calls synergy.
I reminded him how Dr. Covey talks about SYNERGY (the "two heads are better than one" theory) and how important it is to promote a culture of creative cooperation.
What's your style at work, Bruno? I asked. Are you a dictator? A benevolent dictator?  What would your employees say about you?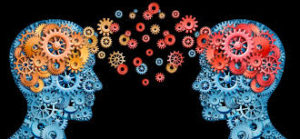 Bruna hesitated. "I am the boss… but I do pride myself in listening.
 When couples take each other for granted, the trouble, more times than not, comes from "MINDLESSNESS AND NOT MALICE," So says psychologist DR. JOHN GOTTMAN of the GOTTMAN INSTITUTE. His colleagues, including me, agree.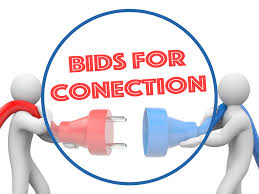 This is a place where business and psychology come together. We preach the same message.
it would be nice if we could create a world in which "people made all their so-called BIDS FOR CONNECTIONin the form of standard written invitations… with all expectations and feelings spelled out," says Gottman.
Not likely to happen, though.
Delilah is asking that you take the time to listen to her more.  It's so easy for most everyone to take a spouse for granted. We've all been guilty. I assured him.
 It helps if you learn to do a better job of recognizing ways the most important people in your life are trying to get your attention.
Delilah, for example, may verbally ask her hubby to arrange some time for them to be together … a date night perhaps…  yes… even possible at home in these pandemic times. Agree to turn off devises and come up with something better to do.
Perhaps, the non-verbal BIDS are too easy to miss: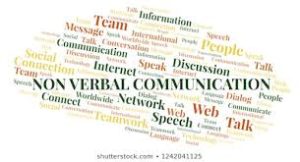 According to Dr. Gottman, nonverbal bids include:
Affectionate touching, such as a back-slap, a handshake, a pat, a squeeze, a kiss, a hug, or a back or shoulder rub.
Facial expressions, such as a smile, blowing a kiss, rolling your eyes, or sticking out your tongue.
Playful touching, such as tickling, bopping, wrestling, dancing, or a gentle bump or shove.
Affiliating gestures, such as opening a door, offering a place to sit, handing over a utensil, or pointing to a shared activity or interest.
Vocalizing, such as laughing, chuckling, grunting, sighing, or groaning in a way that invites interaction or interest.
Whether they be verbal or nonverbal, physical, sexual, intellectual, humorous, serious, in the form of a question or statement or comment …  the connection bids tare there if you look for them.
For starters, I asked Bruno to stop sending flowers… once removed.
 Unlike your regular bank account, your "EMOTIONAL PIGGY BANK" DOES NOT ACCEPT RECURRING DIRECT DEPOSITS. 
 Stressors of the 2020 kind make it harder to listen … and to be heard.
P.S. Bruno and Delilah seem to be  doing better. They've accepted the  notion that there is always room for improvement and that "one does not need to be sick to get better."
---
Email Dr. Linda