EVERYONE LIES. In fact, there are times lies… kind, "white" lies… can even serve you well.
Like when you wife or your friend asks if you look "fat" in some new outfit.
Or when the lady in the super market asks, "How are you?" Chances are, she really doesn't want to know.
There are those, however, who are  COMPULSIVE LIARS, who in their misguided attempt to get out of some trouble, always manage to get into a lot more.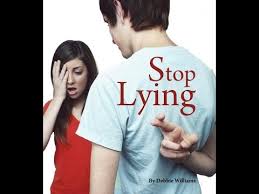 WHY DO THEY DO THAT?
Because they may want to make themselves appear especially gifted, more interesting or exciting .
Because they feel ashamed of something they are or they've done.
Because they are afraid they will be judged.
Because it feels easier to lie than to face the consequences of telling the truth.
Because they are lazy and want to avoid o avoid a complicated explanation
Because they have low self-esteem and feel they will not measure up.
OR BECAUSE…. SOMEWHERE ALONG THE LINE, SUBSTITUTING A TRUTH WITH A LIE, JUST BECAME A HABIT.
 The lying habit may have started innocently enough, as a search for attention, a boost to self-esteem, or to increase one's social standing. Lying, then has a way of escalating and interfering with every part of every personal and business relationships.
Lie too much and you end up feeling even worse about yourself.
If there is a habitual liar in your life, know that change is possible ONLY if he/she is motivated to change…. and in the best-case scenario, that it may take some time for new habits to stick.
 ON THE OTHER HAND… IF YOU ARE READING THIS AND FEELING GUILTY, THERE ARE A FEW THINGS YOU CAN DO TO LIVE LIFE MORE AUTHENTICALLY, YOURSELF: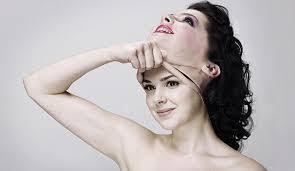 Get that if you feel the need to lie, then something you are doing is not right.
Accept the consequences and do not blame others, If you make a mistake,
Believe in your own moral compass and switch over to being your own judge and jury.
SLOW DOWN YOUR COMMUNICATION. When confronted with a situation where you might ordinarily resort to an "easy" lie, keep quiet before you answer. (Compulsive liars respond from the hip,)
Practice empathy. Think about how you feel, being on the other side of your own lie.
 THINK ABOUT THIS:
Break the lying habit and you'll end up feeling a whole lot better about yourself and there will be less reason to lie.
You'll end up celebrating how your relationships improve.
 BELIEVE ME!
( In most cases  though, you'd do well to question anyone who says "BELIEVE ME" ! )
---
Email Dr. Linda