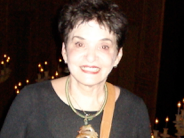 August 12, 2011
"Travel Companion Wanted" – "SENIOR retired bachelor lawyer who has traveled to Paris every spring and fall for many years, seeks a traveling companion."
The large ad appeared in today's Daily Pilot and it was enough to catch my attention as I scanned through local news.
Don't miss this story!
The advertiser writes that he's looking for a "dignified SENIOR lady with a cocktail dress who will be tolerant of my wearing a tuxedo at inappropriate times, such as at a Chinese restaurant." (He capitalizes "SENIOR")
Then he clarifies his search. "No chorus girl considered unless she danced in the Ziegfeld Follies in 1952."
"I'm celebrating being alive," he writes. (Even young women kind of like that in a man.)
"Leave November 6th by air to Paris. My cruise ship return is booked from Barcelona, November 20th for fourteen nights, arriving U.S. December 3rd, 2011." (Okay, I'm sold. This guy knows how to talk to women.)
He gives his cell number and fax, explaining that his old computer does not accept e-mail.
"My computer is old. I am old. Both, however, are in operating condition."
I think he is someone I'd like to know, especially if he's not a murderer or something.
He makes a clever pitch to reassure us. He says, "the word 'companion' is from the Latin com, meaning 'with pan (bread)." His "companion" would be someone to break bread with.
That sounds okay. My guess is that he'll have lots of takers.
My husband read the ad too. He said he'd go with the guy except that he doesn't have a cocktail dress.
---
P.S. The Daily Pilot Published My Comments on this AD HERE
---
Email Dr. Linda