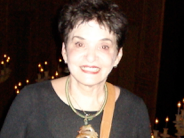 June 15, 2011
Learn From Woody Allen! – If you believe in love, and if a flight of fantasy appeals to you, go see Woody Allen's new movie, "Midnight in Paris." It's not only a cheap vacation to a wonderful and oh-so-romantic city, but it's a coming of age story. I believe Woody has finally grown up.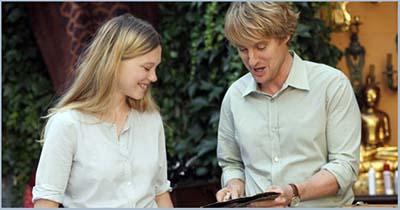 He channels himself, at least that's what I think, through Owen Wilson's portrayal of Gil, a successful screenwriter who fantasizes about the golden age of the arts in Paris, the way other used-to be-boys long to play ball like Kobe.
Woody, as Gil, finds himself in Paris with Inez (Rachel McAdam), his fiancé along with her parents, where he questions the wisdom of his upcoming marriage, as his Hemingway fantasies come alive. He loves Inez, he says, but when asked why, he hesitates a bit too long before he answers. "We both like pita bread."
Is that really enough?
No, he decides.
The concept of mid life "crisis" has come to mean the process of making sense about what your life is, which can happen at any adult age. Woody is seventy-something. Gil, his protagonist is about thirty-five. This movie, I think, has a statement to make about boredom for them and its inevitability for all of us.
It's not all bad… or even sad.
"Crisis" at any of life's junctures should represent opportunity. A little healthy fantasy can be just what this doctor orders too. Fantasy is fun, and can be/should be helpful, as long as it doesn't hurt anybody.
"Adult issues" should be faced only in mostly adult ways.
Woody's message? 1. To not undervalue the age we live in right now. 2. To not ignore even "boring" reality. 3. To never miss an opportunity to take a bite out of real life. 4. To not lose ourselves in the process.
The movie ends on a high note. Gil makes positive discoveries about himself, giving us reason to celebrate with him and Woody Allen, as we left the theater.
---
Email Dr. Linda