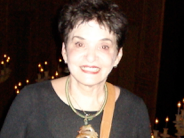 March 6, 2011
Barbie and Ken Have Reconciled – When Barbie left Ken around Valentines Day in 2004, I was really sad. She had "been" with the guy for forty-three years and there were at least some happy fantasies about lasting love and having fun.
Then Barbie left Ken for Blaine, a much younger surfer-dude.
Ken's publicist, also known as Mattel's VP of marketing, announced sadly that "the flame of love has gone out," and that Barbie was a woman "looking to find herself."
What was she thinking?
Okay. She wasn't thinking. I don't even think the word "cougar" related to her or what she was doing, back in the 2004 day. Besides, I bet she also pointed out to her "friends," that they never married and she had no kids to worry about.
Alas. One Valentine's Day, Mattel announced on billboards all over the place, that Barbie and Ken had reconciled. Ken had posed a Herculean campaign. His "efforts" were the kind most girls have never been able to resist.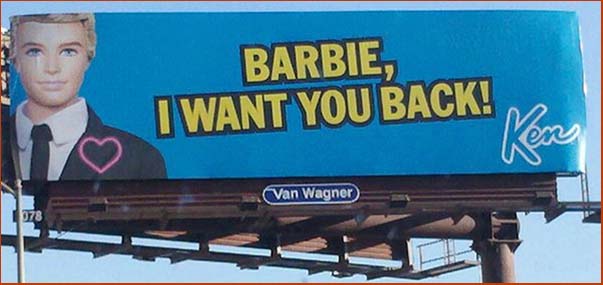 True love won out, after all. Blaine is history… I guess he's old now too… and Barbie and Ken are now actually finally talking about getting married!
Somehow, they heard about me. Orange County's "Love Doctor". They've come for pre-marital counseling. I wish I had met them in 2003.
Barbie admits that Blaine's big muscles had turned her head.
Ken took part of the responsibility for the break up and said that his pretty boy image had gone to his head and that he hadn't been spending enough time with Barbie.
Nonsense, I remember thinking. You guys got together in a hurry. You were joined at the hip, at least in my house. You even worked together.
"It wasn't quality time," they both chimed in.
He said she loved to talk and he always had hated to listen. He knows better now, he assures Barbie and me.
"Ken is so even-tempered. I didn't appreciate that until Blaine started flying off the handle at everything. She smiles and takes Ken's hand. "I also discovered that Blaine doesn't even like to ski."
When are you two getting married, I asked.
"There's no date set yet but… we've already decided on the shoes we'll wear to the wedding. You can have them too," she assured me. At DonaldPliner.com. The Barbie Ink bootie is $265 and the Ken Pont shoe is $475. We like to share with everyone."
Getting married is a process, not an event, you guys. But you two have taken this "process" thing to a whole new level.
---
Email Dr. Linda