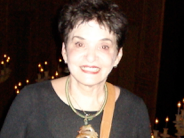 April 9, 2011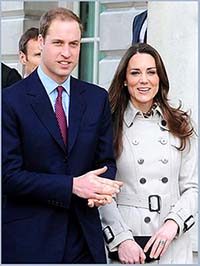 Prince William as a Married "NF" – Although Prince Charles did not wear a wedding ring when he married Diana, rumor has it that he wears a hidden one, under his signet ring, since he has been married to Camilla. (Think what you will, about that.)
Now, his son William has announced to the world through "People Magazine," that he will not wear a ring after his wedding to Kate Middleton. The thoroughly modern monarchs are insisting on doing lots of things their own way.
They've been living together, for four years. Never mind the carriage and sit-down dinner as part of their wedding. A limo and finger food will do. Ex-boyfriends and girlfriends have been included on their guest list and everybody's been instructed to donate money to charity in lieu of wedding gifts.
Simple and generous is usually best. Good for them. What I worry about, though, are the ramifications of Wils' decision to become a married "NF" (naked finger).
I am the "Love Doctor," after all.
The rules are different for Wils, than for the rest of us. Everybody knows that he is "taken." That is no secret. Some married men, who are not as recognizable as he is, however, choose not to wear wedding rings for dubious reasons.
Ask any unmarried woman. She'll tell you that when a married man does not wear a wedding ring, especially if he hangs out in places where married men shouldn't be, it creates a great deal of confusion.
Ask most male and married "NF's" and they'll tell you that I'm ridiculous and that there are many reasons for not choosing to wear a ring. They hate jewelry or something. They'll say they are not looking to cheat. Often, they mean it. What they are looking for, more likely, is to see if they've still "got it."
Okay, mechanics, electricians, dentists, surgeons, artists, and others who work with their hands have a good excuse.
A wedding ring, as a symbol of everlasting love, has a long history. But it's only since World War II, that men have also chosen to publicly display their commitment in this way. Modern, loving men, today, more often than not, chose to wear wedding rings. Most often, not even as a stay-away signal to others, but as a sweet personal reminder.
I think wearing a wedding ring is sexy. I'm just afraid Wils is setting an unromantic precedent.
What do you think?
---
Email Dr. Linda