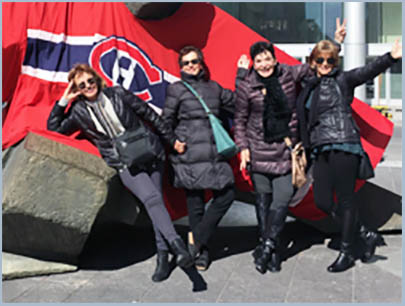 May 3, 2015
Not exactly "golden," we're no match – at least these days, for Carrie Bradshaw and her friends, which really has nothing to do with anything.
In puffy coats and woolen scarfs, we four BFF's brought our Southern California weather to Montreal.
It was even fun to smile and take credit for the week of sunshine in between the miserable cold of a winter that otherwise has refused to quit.
WE WERE ON THE LOOSE. BUT TO DO WHAT?
You guessed it. Mostly we went shopping. Our men would have hated this trip. Truth be told, we had more fun without them. And because they are all good guys, they were excited too… and not just to get rid of us. At least, I don't think so.
Canadian designers have this cool twice-a-year sale in a large warehouse, with 70% savings on left-over merchandise. Hardly a man and most women would think this was fun.
But we four troopers happily hiked three or four miles from our hotel to the sale, and back. Besides being fueled by anticipation, it created an opportunity for female bonding at it's best. We laughed and shared stories as we walked… and patted each other on the back for our cumulative energy.
The prize? A fancy treasure hunt, reminiscent of Loehmann's days. We even modeled our finds for each other, back at the hotel.
On one day, Andre, our guide, showed us around his wonderful city. Montreal has beautiful architecture, miles and miles of underground city, a biosphere at the winter Olympics site and delightful, diverse neighborhoods. And their bagels were almost worth the trip alone.
I didn't know that Montreal bagels were different than anywhere else. Turns out they are small and hard, when compared to those in New York or California and so delicious. Two bakeries allegedly have an ongoing fight for bagel supremacy; Andre took us to his favorite one.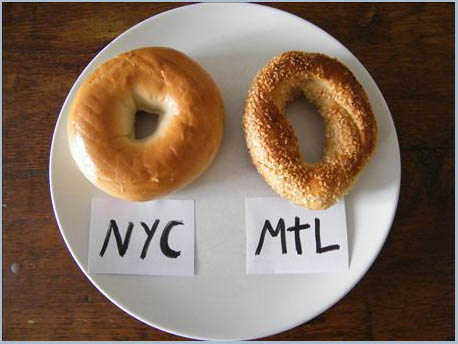 Taste treats didn't stop there. Because we walked almost 10 miles each day, we figured we could indulge a bit. Smoked brisket at Schwartz's Deli was a pig-out and totally worth it.
Never got to try their famous crepes, though, but we did stop to watch one "crepe-master" do his magic.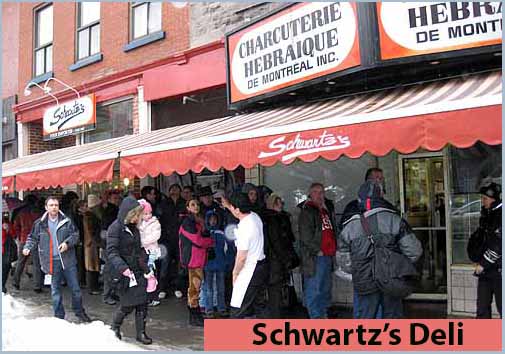 The "chef" in the window smashed a slice of cheese cake into the center of a freshly made crepe. Which he covered it with a dozen or so fresh strawberries and some kind of gooey sauce. I hoped those crepes didn't taste as good as they looked. In any event, we resisted. Our new clothes had to fit.
On the last night, we searched out "Churchill's Bar", an alleged "hot spot". And indeed, it was. Winston's portrait hung over the bar, jam-packed with people.
Two very young men asked if we would like to drink with them. No kidding. Alas, we smiled and declined. Our husbands and their mothers wouldn't have liked that.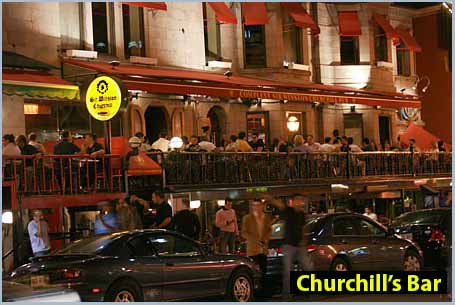 I was glad they asked though. So were my friends.
Surely, you can understand.
---
Email Dr. Linda