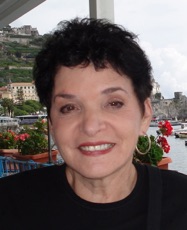 January 26, 2009
To Control Jealousy, Look to Yourself – A man I'll call "George," who I had never met, called me several months ago.
"Help," he said. "My wife thinks I'm having an affair. She's obsessed with everything I do. She checks out what I'm wearing. She checks out my underwear. I'm not kidding. I bought new underwear because the old ones were tearing and she got suspicious.
"When I shaved the back of my neck, she accused me of 'manscaping.' I can't get any work done; she calls all day long. I don't know what's wrong with her."
George, I asked, are you having an affair?
"NO, NO NO!" he insisted.
I agreed to call George's wife to try to get her to make an appointment with me to discuss her marriage. "Helen" answered the phone.
I introduced myself: I'm Linda Algazi and I spoke to your husband last night.
"Don't think you're the only one, honey," she replied.
Helen is jealous. Sometimes, a little jealousy is unavoidable… sometimes it's even good. Turns out, that for Helen, her fears weren't justified.
In any event, how Helen, or anyone else, deals with the uncomfortable emotion of jealousy is her (or his) personal responsibility.
Where does jealousy come from? Joan Didion would advise us that it is "a dissatisfaction with self," and to cure it, we must see it for what it is.
Why is Helen jealous? Turns out she's not feeling too good about herself these days. Her kids are growing up and don't need her as much, she's having hot flashes and her best friend is going through a divorce.
She's all but forgot about the things which had once turned her on and she's scared that without George, she'd be lost. If her friend's marriage could fall apart, why wouldn't hers. And then, what would she do?
Helen is looking to George to give her unconditional reassurance that he loves her now and will forever.
George is much less likely to do that if she keeps this behavior up. Looking insecure and weak, re-acting with rage are poor strategies for Helen.
DR. LINDA SAYS:
Helen:

* George has convinced me that he loves you and that there is nobody else.

* It's your turn to think about yourself and about the things that make you special… and not only to him.

* Develop some new interest or go back and get better at something you've always loved.

* Believe that having confidence in yourself is a magic antidote for jealousy.

* Remember that falsely accusing George over and over, will push him away quickly.
---
Email Dr. Linda