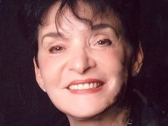 September 28, 2008
Personal Commitment Worth Cheering – Run your first marathon and you're a hero. Pump enough iron and you'll be admired. Beat your golf handicap and others will bow. Hooray for your commitment!
That kind of commitment is very much in style. It's troubling though, when commitment to one's exercise program seems to take precedence over commitment to one's special relationships.
No one would think of criticizing an Olympic athlete for the hard work necessary to achieve his/her goals. Almost everyone cheers that kind of dedication.
It's when it comes to people-commitments that so many seem to have trouble. Perhaps you are afraid to love completely because you are afraid of becoming too vulnerable.
Social pressure, unwanted pregnancies and sex are rarely motivations for marriage today. And marriage itself is no guarantee that that you or your spouse will honor your marital promises.
No question about it — it's safer to commit to personal goals than to people and that trusting another with your whole heart is risky.
But never taking a real chance and surrendering your heart …for real… can get mighty lonely. From where I sit, it's also not as satisfying or as much fun!
It's true that our world has changed. There are simply more acceptable life-style choices. That's good news. Personal commitment made today becomes more likely to be made for the right reasons.
Dr. Linda Asks:
. Will your life be richer if she is with you?
. Do you like yourself better when you are with him?
. Can you laugh together?
. Are you good lovers?
. Do you trust your potential partner to take care of you emotionally physically and financially.
. Do you choose to "down-load" your day with this person?
. Do you agree spiritually?
. Can you honor her commitments?
. Can you honor his?
Just as it is for the serious athlete, "freedom" is never merely the absence of commitment. "Freedom," is above all, making a commitment to she or he in whom you believe… in addition to yourself.
---
Email Dr. Linda