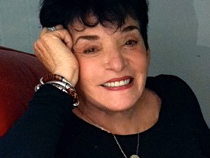 July 20, 2014
I was in Santa Fe New Mexico to go shopping. Don't smirk. The once a year International Folk Art Market gives enthusiasts like me a chance to feel good about spending money and I wasn't alone. There were thousands of other visitors doing the same thing.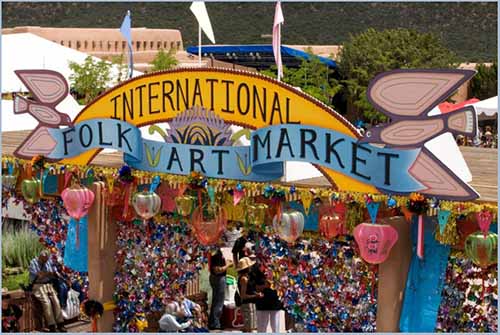 An "Alliance" in Santa Fe takes credit for bringing and hosting crafters from seventy countries to town. The money earned here goes back to their homes, apparently for very good cause.
Last year, for example, in one week, a thirty eight year old grandmother from Madagascar was able to earn enough to bring electricity and water to her village.
Maasai beaders from Kenya earned enough to buy chickens to feed his community, which was suffering through a terrible drought and… a Rwandan basket weaver was able to supply mosquito nets to her neighbors.
Each night, the town square was filled with tourists, visitors and the people of Santa Fe. Lovers and shoppers. There was music and dancing. The whole town must have turned out. Even Judy Blume.
---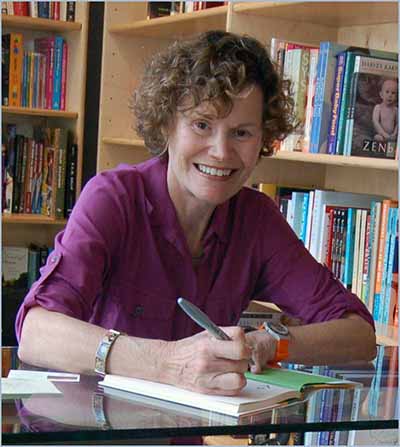 JUDY BLUME…. I couldn't believe my eyes. She's not just iconic, she's a real person with a husband and everything. She lives in Santa Fe. So why wouldn't she be there?
I'll admit I was awestruck. I have not only enjoyed her books along with my kids, but I have used her work to help me do mine.
Remember "Tales of a Fourth Grade Nothing," Are you there God, It's Me Margaret" and my all time favorite, "It's Not the End of The World," about a little girl who found her way through her parents' divorce.
That JUDY BLUME. Wow, I thought. She was standing right next to me. I was torn between interfering with her privacy and gushing about how grateful I've been for her work. I kept quiet. Now, I'm sorry.
I should have taken the opportunity to tell her how important Her work has been to mine. I hope she reads this.
Santa Fe showed us a most human and loving example of people providing a "hand up" to others. Mentors are helping craft cooperatives to set up a website and distribution center to generate business through the year.
It was a truly inspiring experience with good shopping. I just wish I had introduced myself to Judy Blume.
---
Email Dr. Linda