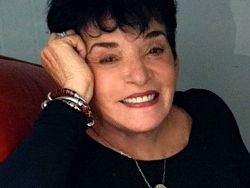 December 8, 2013
I'm on an airplane, on the way home from New York. Yes, again.
The pull to spend time in my hometown remains persistent. For me, it is energizing to pound the pavement… beats a treadmill any day. I always expect something wonderful to happen.
Sometimes it does.
The Christmas windows at Bergdorf, Lord and Taylor and Macy's would make even Scrooge smile.
The visual best was, hands down, the "Salvation Army ladies, " who now DANCE in the street. Prim and plain as ever, they attract the most wonderful attention.
What a trip. I saw some old friends, one of whom I hadn't seen in twenty-five years. He was a friend-boy, a buddy, for the eight years we went in high school and college together. Today, still so handsome, he is making wonderful contributions in his field of pain medicine.
The clan also gathered. My grandmother would be smiling to see us together.
I'm now flying for over six hours and the reading material is getting thin.
Which explains why I'm reading the United Airlines magazine I found in the pocket in front of my seat. An article about phony weddings in Paris, caught the eye of this love doctor.
Even if I weren't captive on an airplane, that story may have gotten my attention.
Why would anyone want to have a sham wedding? Especially in Paris, the "City of Love?" I decided that this was something to contemplate, up here, in the clouds.
It seems that Paris PR has expanded to include an opportunity for lovers, who are not quite ready to tie the knot, to have "an elaborate, orchestrated sham wedding" with photos.
This Love Doctor says "Ugh!" Marriages are not about weddings. A wedding, at its best, is a celebration of a commitment made between two people who have chosen to elevate their relationship to a new level.
A fake wedding is not even a fairy tale. It has nothing to do with happily-ever -after, or even happily-ever-after the trip to Paris.
Twice, at least, I've been to what turned out to be "fake weddings" in California.
I wonder if people also do this in New York.
---
Thanks for visiting,
Dr. Linda
Stay in touch with me at dr.linda@cox.net.
---
Email Dr. Linda