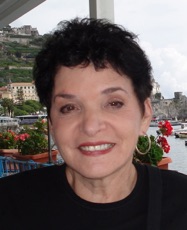 June 18, 2008
I went to a birthday party for "the mayor" of my street… or maybe of the whole neighborhood. Jack, a retired pilot, has lived in the same house for 37 years. He turned 85 this week. His backyard was filled with well wishers, mariachis and waiters serving margaritas, burritos and other goodies.
I was taken with the party-goers. Not just his old buddies, his neighbors, his kids and grandkids … all those you might expect.
I was really taken with how many young people in our neighborhood showed up. Hillary Clinton's "It takes a village" came to mind. This party was a tangible demonstration of his influence. Jack has simply always made time to listen and to show interest to everyone he meets on his daily dog walks. He's earned his "mayor" title. No accident, really.
People of all ages have always loved those who listen best. We can learn from him.
"Love" means different things to different people. Surely you've noticed that too!
---
Email Dr. Linda