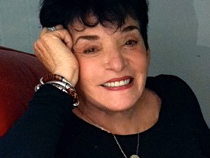 April 28, 2014
Paris is the city of LOVE; I'm sure you've also read that somewhere. Paris is beautiful and inspiring … lovers can do well when they share the experience of what it has to offer.
For me, when it comes to LOVE, however, New York is still the real deal.
One sunny but cool day in Central Park, I witnessed a beautiful bride and her handsome groom in a horse-drawn carriage. Following behind them, in another carriage, were a group of young women in bridesmaid's attire.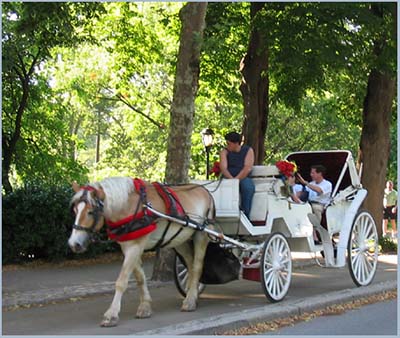 Bah humbug to the folks who think the city should do away with this New York experience. I'm no horse whisperer, but those horses looked happy to me. So did all the people cheering on the bridal party. The bride and groom looked ecstatic.
I attended the Tribeca Film festival where LOVE, as a theme, was rampant. Romantic love, love of life, love between brothers, love of a child, even the love of baseball, all sprinkled with the incredible passion of the filmmakers, made this a perfect New York LOVE fest.
Then I saw Audra McDonald portray Billie Holiday on Broadway… the incredibly sad story of a talented, impassioned woman, hungry for loving acceptance, as she struggled with her own demons.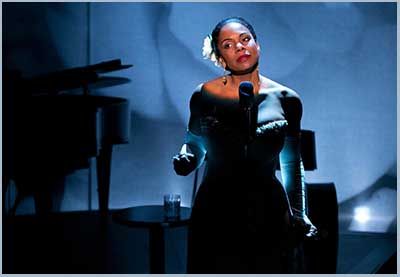 On 57th street, I hugged the Twelve foot or so tall LOVE Sculpture, whose image was first created in 1964 for a Museum of Modern Art (MOMA) Christmas card by pop artist, Robert Indiana. I smile every time I see it.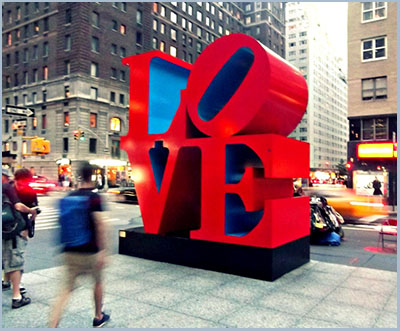 On the side of a bridge I saw a heart shaped metal lock, engraved with two names.
I saw a really tiny girl reach up to kiss her very tall boyfriend.
At a design show, I watched young couples choose items, apparently, to feather their nests. Many of them were holding hands.
And at MOMA's Gauguin exhibit, I listened in as two people, who looked to be in their fifties or sixties, as they got to know each other, apparently on a first date.
New York can give Paris a run for its LOVE- money! That's what I think, anyway.
Start spreading the news… and thanks for visiting,