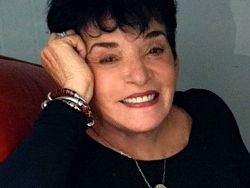 September 21, 2013
Nude models… a young man and a young woman… a quartet playing soft background music, forty or so artists and some wannabees, sketching, a bar, snacks for sale and the most exquisite, illustrative art on the walls. A perfect New York experience.
As a former New Yorker who can still fake it, I was in heaven. Faking it, I sketched along with the others, on napkins, because I had come unprepared. My two art-loving girlfriends sketched away, as well. When in Rome… as they say.
But this was New York.
We took an architectural tour around Manhattan Island. A geography lesson, which would have been very romantic, under the right circumstances. This love doctor is always on the lookout for this sort of experience. I, however, was with my BFF, which is lovely, but hardly romantic.
We went on a walking tour of Central Park with a graduate art student who pointed out all the sculpture I never noticed.. When I was a New York kid, the only thing I cared about in Central Park was ice-skating with my dad.
We lunched at The Boat House, overlooking a lake in the middle of the park. Couples in rowboats were photographed by strangers. Clearly, it was that love thing.
Everybody smiles at lovers. I do. Don't you?
The High-Line, a park which once housed railroad tracks, constructed high above the ground, was teeming with people holding hands.
What a cool venue this would be for a wedding.! That was nice to think about as we walked through Chelsea market and Chelsea Piers, the fabulous sports arena along the river.
I didn't see or do much of this stuff when I lived here. I think I was sixteen before I visited the Empire State building. Life in the suburbs was different, interesting in its own way.
I'd do it differently now, though.
The take-away is that it may be a good idea to grab someone you care about and become a tourist in your city, wherever that is.
At very least, it should be an eye-opener.
---
Email Dr. Linda