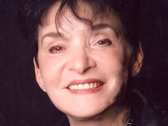 October 10, 2012
Husbands, Wives: Learn From Dustin Hoffman – Dustin Hoffman, the actor, said that Luciano Pavarotti, the famous classical singer and one-time insurance salesman, allegedly relied on encouragement from his wife to get out on the stage and perform.
"My wife is also how I came to producing and directing in this time of my life. She supported my dream."
I heard the still handsome seventy-five year old Hoffman speak after a preview screening of his wonderful new movie, THE QUARTET, in NY this week. He happily brings to the screen, musical performers in their seventies, eighties and nineties "who probably haven't had much work for awhile."
Hoffman has played so many loving roles, including this one. From my seat in the audience, he also came off as a real-life loving husband.
My old friend asked how I came to be known as a "love doctor." I explained that it is my job to help people in relationship, to love each other better. Supporting the dreams of a partner should be up there on the to-do list.
Here are a few other good ideas to think about:
1. We're told that in after a time, couples need to "get serious," and "settle down." Re-think this idea before it becomes deadly. Revive your same-old routine with fun and laughter in any way that works for you.
2. Take a new look at your same old partner. Celebrate that which you most admire about him/her. Re-engage. (For women, starting with sex might actually may be useful). If you're a guy, however, a little pre-amble attention and conversation will get you much further.)
3. MEN: Being controlling is not sexy. Work at making her feel special and show evidence of your commitment. WOMEN: If you are guilty of acting "bitchy" and or "brittle" toward the man in your life, knock it off.
More later, but for now:
4.Take care of your self. It's very sexy to like the way you look, pay attention to your health, your weight, and to keep your mind engaged.
---
Email Dr. Linda