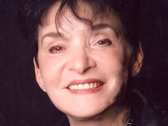 April 8, 2012
The Dot and the Line: A Romance – "You are meaningless as a melon," the "Dot" finally replied. "You are undisciplined, unkempt and unaccountable."
The "Dot" reminds girls like her to re-think their preference for bad "boys." In the case of the Dot, her untidy and graceless "bad boy" was a "Scribble." That's right. He was a "scribble" whose lack of direction seemed sexy, for awhile.
Until she got smart and took another look at the "Line". The boring "Line," in the romantic pursuit of the "Dot," got competitive and creative, after all.
Watch this eight minute YouTube video, a kind of revenge of the nerds, little gift to yourself.
And as you watch, please remember that "Dots,""Lines" and "Scribbles" come in both sexes.
---
Email Dr. Linda