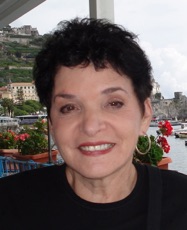 March 25, 2009
March Madness and Marriage – The basketball frenzy of "March Madness" will go on for another weekend. Most men and some women will indulge, at the expense of other things, like their relationship with less-interested-in-such-things spouses.
"I could lay down, nude, in front of the TV this week, and he wouldn't notice," said one complaining spouse.
Another, man, complained that all his wife's energy was channeled into rooting for her own college team. "She's been on the phone, incessantly with former classmates. And when she's not on the phone, she rooting away on classmates.com."
What to do about different interests in a marriage?
Celebrate them! I say.
Suppose you are just meeting your husband or wife. Suppose that in this "audition" stage of your new relationship, you discover he has several passions. You think she's a kick. He talks about mountain biking or she admits to spelunking with incredible enthusiasm.
A sports nut? Searching for rocks in caves? How charming. You brag to your friends about his energy or hers. Never mind that you don't care about spectator sports or rocks. Remember back when? You fell in love, anyway. Right?
We choose mates only as a partial reflection of ourselves. We choose life-partners, or we should, because of our differences as well. Sometimes it's hard to remember that part.
People who are together for a while have a tendency to retreat back to "me" interests and to forget about the importance of "we". With time, it's too easy to take each other for granted.
Time for "you" should always remain important and can happily coexist with the time you make for" two."
But don't even try to keep up with the Jones'. The couple next door may be inseparable. "Yuk," you may say. For you, hanging out on the weekends together is enough and just fine.
So this weekend, if you hate basketball and love him, invite some friends over and cook a big tureen of soup that also smells good. After the game, you can party together. He'll love you for loving him.
---
Email Dr. Linda